Jae Murphy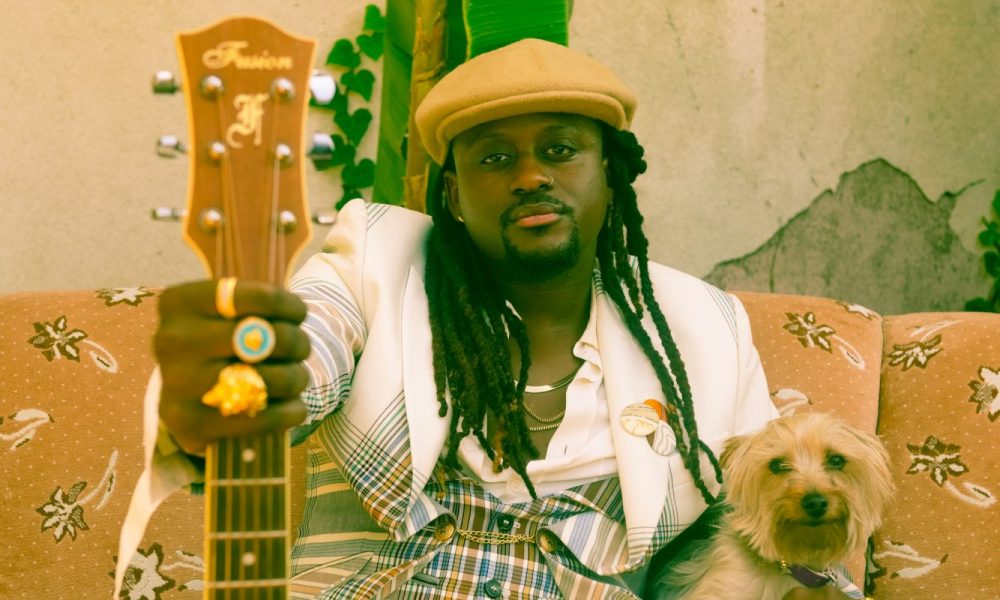 Meet Jae Murphy. Former AGP host + global artist
Jae Murphy is an international tour/nightclub DJ, executive music producer, songwriter, and actor.
Murphy was born in Raleigh, North Carolina and raised in Fayetteville, NC until the age of six-years-old, after which he relocated to Norfolk, VA where he spent the majority of his childhood, with the exception of a four-year stint in Iwakuni, Japan at the Marine Corp Air Station where his father was deployed during his employment as a Lieutenant Commander for the United States Navy. His father, Dr. Shelton Murphy, is the current pastor at Mount Gilead Missionary Baptist Church in Norfolk, VA and a former gymnast at North Carolina State University, and his mother, Doris J. Murphy, is a social worker and gospel comedian.
As the only child, Murphy grew up with a love of music and entertainment, learning how to play drums at an early age and being actively involved in his church choir. He attended Deep Creek High School in Chesapeake, VA where he shifted his focus to basketball, volleyball and track and field, and excelled as a student-athlete and graduated in 2007 with a 4.0 GPA, ranking #7 out of a class of 438. Although he was heavily involved in sports he continued studying music and was often known for collecting and creating mixtapes for his peers.
In 2007 he enrolled at Howard University and initially majored in Computer Science. But his passion for radio and television was too strong to ignore, and he eventually switched to Broadcast Journalism during his sophomore year. Murphy took on internships with Elite DC Radio, WHBC (AM), Tri Linx TV and HBCU Buzz Radio, but thanks to his natural stage presence, Murphy found a home as the host for a number of events on and off-campus, including the 2008 – 2011 Howard Homecoming Yardfest, which included performances from artists such as T.I., Rick Ross, Future, Young Jeezy, Wale, Clipse, Ryan Leslie, Doug E. Fresh and more. Due to his relentless work ethic, he was crowned the "Voice of Howard University" by Howard University Student Association (HUSA) President Nicholas Owen in 2008.
During his time at Howard, Murphy also built close ties with Wale. He was appointed by Wale and co-founder Le'Greg O as the official host of Every Blue Moon (formerly The Board Administration) and appeared throughout the artist's 2011 "Ambition" Tour in anticipation of the release of his second studio album.
Hosting events and working in nightlife helped Murphy perfect his craft and develop a knack for knowing his audience, which sparked his interest in becoming a DJ. As a self-taught DJ, he began using his internship at 93.9 WKYS to help build his library and develop his skillset while he continued to shine on the hosting front.
Before leaving Howard, Murphy was also initiated in the Xi Chapter of Kappa Alpha Psi Fraternity Inc. in the Spring of 2010, as well as delved into acting as the comedic relief in the 2012 independent short film Bittersweet directed by Ryan A. Cole and starring television and radio personality Big Tigger. Jae was also the host for 4 summers at the Atlanta Greek Picnic weekend.

After graduating from Howard in the spring of 2012, Murphy was asked to host the 2012 BET Music Matters Tours headlined by rapper Kendrick Lamar and featuring artists such as Jay Rock, Ab-Soul, Stalley, and Fly Union. The show opened in Norfolk, VA, and after successfully hosting the first two shows in the Virginia area, Murphy was invited to host an additional 23 cities on the 30-city nationwide tour, enabling him to entertain larger audiences and build a strong social media following. It was during this tour that he also had his first opportunity to DJ in front of a live audience of Kendrick Lamar fans when halfway through the tour he was asked if he could hit the turntables at the last minute in addition to hosting.
After concluding his last show on October 17, 2012 in Los Angeles, CA, Murphy returned to Washington, DC where he continued working as a board operator for the Russ Parr Morning Show with 93.9 WKYS.
Shortly after the BET Music Matters Tour ended, Murphy relocated to Los Angeles to pursue his passion for music and entertainment. In December 2012 Murphy relocated to L.A. to audition for REVOLT, a music television network founded by music mogul Sean "Diddy" Combs. The opportunity fell through but the transition opened the door for him to host and DJ at Hollywood's Supperclub, one of L.A.'s biggest night clubs known to draw the likes of big-name artists and DJs from around the globe before closing its doors in 2016.
From 2012 – 2016 Murphy was a resident DJ at the Supperclub, and on March 2013 became a resident DJ at Playhouse Nightclub in Hollywood while also playing at a number of high-profile venues around the Los Angeles area including: 1 OAK, Belasco Theatre, Roxbury (now Project LA), Emerson Theatre, Greystone Manor, The Argyle, Bootsy Bellows, OHM, Hooray Henry's, Lure, Toxic Day Party and Penthouse Day Party.
Throughout 2013 Murphy was booking events across the country, including seven stops on the nationwide "Sneaker Pimps Tour" headlined by rapper Travis Scott with rapper Dutch Capital acting as supporting talent, when he got a call in November from the manager for rapper Problem, who invited him to audition to DJ for the upcoming The Separation tour. The audition turned into a rehearsal, and Murphy embarked on the seven-city tour alongside the rapper and special guest singer Eric Bellinger.
On June 23rd, 2013 Murphy released his first mixtape Summer in LA, which garnered over 50,000 views the first day on Live Mixtapes. In September 2014 Murphy co-wrote and released his first record "You Playin' (This Could Be Us)" ft. Game, Eric Bellinger and Problem, which debuted at No. 1 on Billboard's Twitter Emerging Artists chart and received rotation in the Washington, DC, Virginia, New York City, and Miami radio markets. In addition, he earned writing credits on Eric Bellinger's record "Focused On You" ft. 2 Chainz, which debuted No. 2 on Billboard's Twitter Emerging Artists chart and "Viral" from the Cuffing Season album, which debuted No. 6 on Billboard's R&B Album's chart.
Murphy embarked on the next tour with Problem for the 2014 "354: The Lift-Off" tour, and continued DJing for the rapper as well as Eric Bellinger until April 2015.
In April 2015, Murphy was contacted by Jason Derulo's team to audition and began touring with the pop singer on May 8, 2015. Within a span of only three years, he became one of Hollywood's most prominent and premier DJs. From working with artists such as Eric Bellinger, The Game, and French Montana, Jae Murphy has been the official DJ for Jason Derulo for four years; and has performed across the globe in Europe, Asia, Africa, North America, South America, and Australia.
Working as Jason Derulo's official DJ has changed Murphy's life, and educated him in "unpredictably great ways that have guided my artistry," he explains. When he isn't on tour, Murphy is either in the studio creating or in a DJ booth performing as one of Hollywood's premier DJs, masterminding the soundtrack at exclusive, private celebrity events and the hottest spots to party including 1 Oak, Poppy, and Nightingale.
From Wembley Stadium to Good Morning America to Jimmy Kimmel Live to the 2017 NFL Thanksgiving Day Halftime Show, Jae Murphy continues to use music to entertain a diverse audience and deliver a timeless and universal sound.
Jae Murphy's newest single Angel was released on Sept 2nd, 2019. When Murphy wrote and co-produced his new track "Angel," He originally recorded it only as a reference for another artist, then later decided to keep his vocals on the song.
He shares, "my new single 'Angel' is me honoring my creativity—something I fearlessly encourage and hope to inspire everyone listening to do. I feel this is a turning point for me in my career and I'm fully embracing it." The Afro-Caribbean sound of the track is comprised of soft guitar chords and an afrobeat riddim, complimented by a smooth serenaded and R&B vocals.
Jae Murphy's single Angel is now available on all digital platforms worldwide.
Credit : Voyagela